BMS Range of  Instruments
Mic
Compact, fast, durable with next level performance real time PCR. No calibration required. Ever!
Starting from $9,950 USD*
*Price sold for in the United States for a 2-channel instrument.
Myra
Precise and accurate robot with vision camera and now capable of running NGS library prep and DNA extraction.
Automation from $ 29,500 USD*.
*Price sold for in the United States.
Introducing Workbench
A complete integration of the Mic and Myra software. With additional features including Python Scripting that opens doors to new applications like NGS library prep, cell media transfers, and minimum inhibitory resistance of antibiotics dilutions.
Learn More
Superior qPCR data quality only comes from a rotary format!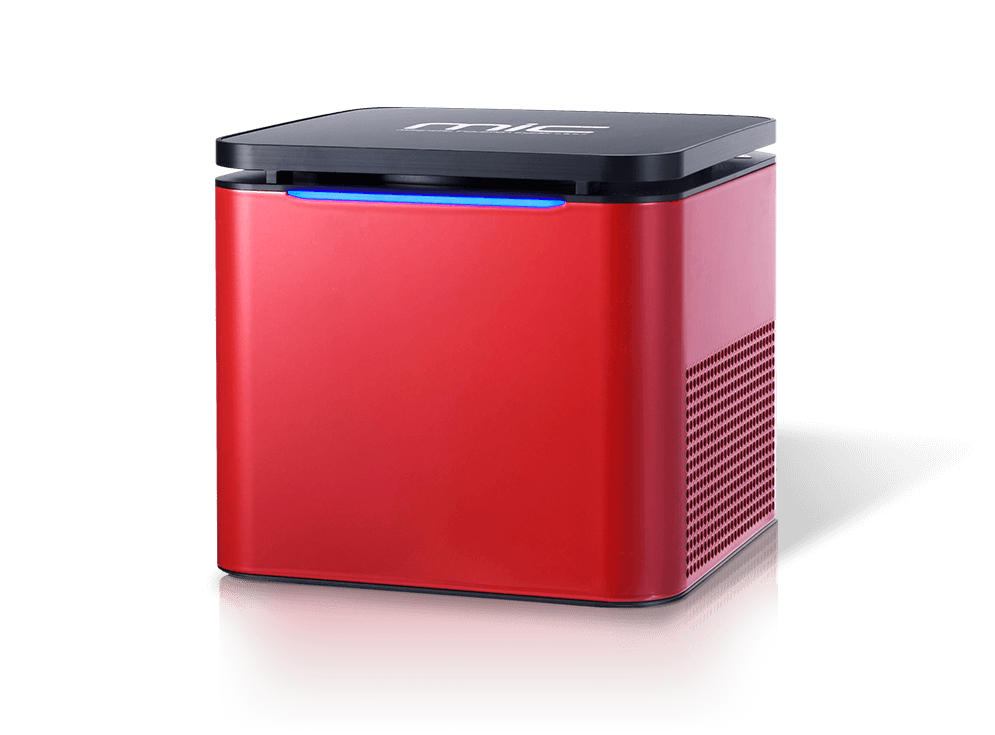 Get accurate results, quickly and easily, in the lab or on-the-go.
Never be frustrated with the results again. Get BMS Australia's automated thermal cycler that solves your problems.
Both our qPCR Cycler and automated Liquid Handling System are fast, highly accurate and small in size. Their flexible modular design saves money because technician servicing isn't needed. We've also paired our machines with the most intuitive software to allow easy and high-quality data analysis.
The Mic and the Myra can be your two key tools to success and scientific advancement.
01
Meet Mic
The world's first Magnetic Induction Cycler. Small, fast and highly accurate.
The Mic ensures fast and highly accurate results. This powerful automated thermal cycler is bundled into a small 2kg cube so you carry it anywhere.
Have Confidence in your Results
The Mic delivers unrivalled reproducibility between samples, runs and instruments so you can feel confident in the accuracy of your results and your research.
Get Results in Less Time
Completing runs in under 40 minutes is the new standard with Mic, not the exception. Maintaining assay performance even at speed ensures you can trust that data.
Small and Portable for Convenience
Don't be restricted by size if you're on the road or in a small lab. Weighing in at just 2kg, this is the most portable and compact qPCR machine in the market. No servicing required.

Intuitive Software for Easy Use
Naturally, you want to be up and running as quickly as possible. So, we made a plug-and-play and intuitive software for maximum flexibility when integrating with Mic.
02
Meet Myra
Introducing the world's first liquid handling system with a camera that can see!
Ensure ultimate precision in your sampling and save time with Myra's speed and user intuitive software.
Perfect Performance for a Precise Job
The key to excellent data starts with accuracy and precision. With our state-of-the-art pipetting head offering 5% precision at 1 uL volumes, Myra ensures confidence in your results.
Save Time on the Tedious Tasks
Reclaim your time with other important jobs. Myra is so precise and speedy, you'll never have to worry about inaccuracies.
Smaller Size Means More Space in the Lab
Myra weighs 9kg with a footprint of 2 sq. ft, only half the size of other automated liquid handling systems.

Easy Setup
Myra is the first automated liquid handling system with an integrated camera to help simplify robotic platform calibration and setup. It has an easy user interface that can integrate seamlessly with the Mic. Just set up, run, and analyse all in one location. You can also fully integrate your automated system with our easy to install the software.
See how fast Myra really is.
03
A Perfectly Seamless Workflow Between the Mic and Myra.
Run the Myra liquid handling system and Mic automated thermal cycler from the one qPCR user interface.
No exporting or importing of sample names required. Just set up, run, and analyse all in one location.
Need more Mics? No problem! You can set up experiments for multiple Mic cyclers using one Myra liquid handling system. In addition, you can analyse them together in one file using the Project software feature. Also, we don't stop at qPCR. You can enjoy simplified solutions for NGS library prep, normalization and pooling.
See how the Mic and Myra helped in the fight against COVID. In this video you will see how we integrated the Mic and Myra into a simple workflow at Qudos Bank Arena Vaccine Hub (Sydney Olympic Park, NSW Australia). Installed and up and running in less than a day and detecting positives in less than 2.5 hours.
Want to try before you buy? Ordering a demo is simple.
01
Order a Demo
Press the 'Request a demo' button below and fill out the form. One of our distributors will be in contact within 24 hours to organise a Mic or Myra to be sent out to you.
02
Plug and play
Once delivered, install the software, turn the machine on and you are up and running. Our machines do not require a technician setup or difficult calibration.
03
Place an order
If you are satisfied after your two week trial, you can choose to purchase a machine of your own. Contact your distributor and they will organise payment and shipment.
We support the IAEA and the UN to deliver vital testing equipment to countries in need during the COVID-19 crisis.
1000+
whitepapers produced using the MIC
3000+
Mics sold to help with COVID-19
100+
Mics purchased by the IAEA to help with COVID-19
8000+
Mics sold worldwide
Download our intuitive
Workbench software for free.
Our next generation Workbench software is even more user-friendly and packed with intelligent features. Our Python based scripting opens up new possibilities on your Myra including NGS Library Prep.
How are our products helping people?